Welcome to A. Kähne –
your boat outfitter in the Berlin area
A. Kähne – a proven name in boat equipment as well as in the yacht and caravan area in the Berlin area
With us at your side, you have a partner on board who, with many years of experience, offers innovative comfort solutions in the area of boat accessories and equipment for your boat. We offer you a versatile range of textile boat accessories for yachts and boats as well as for caravan expansion and camping on a high quality level and transform your boat or your caravan or your motorhome into a place of relaxation and wellbeing.
We are pleased that you are interested in our textile products. Thanks to the collaboration with high-performance partners who specialize in, among other things, boat equipment and use modern manufacturing processes, we develop high-quality products such as breathable or water-repellent wall and ceiling coverings.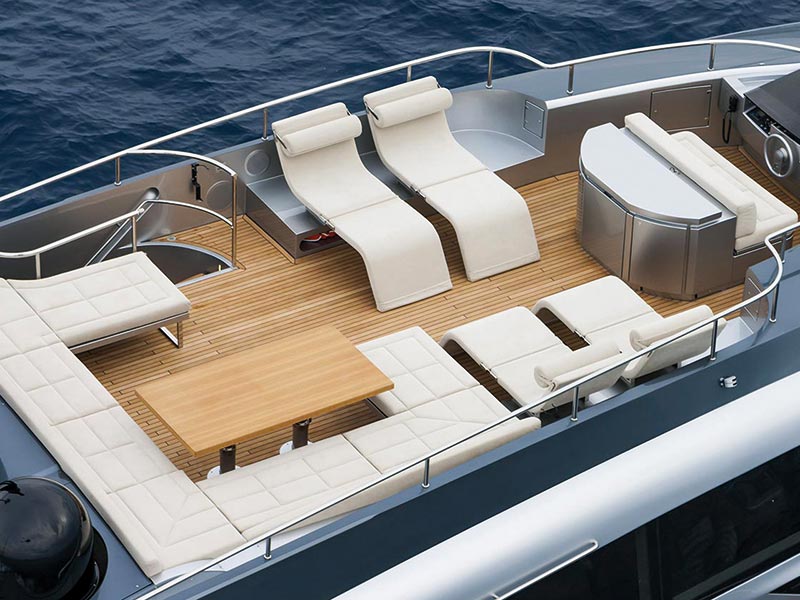 Artificial leather, upholstery fabrics and special carpets are also part of our range, as are soundproofing and insulating materials. The fabrics and textiles in the outdoor and boat sector in particular must be durable, mold-tested and weatherproof. Our many regular customers testify to the quality of our products in the boat equipment.
The tried and tested AIR Lift air mat, a ventilation mat (spacer fabric, mattress pad, cushion pad) against damp padding and solvent-free glue complete our range. Of course, we can supply you with individual cuts by the meter.
We round off our program with the creation of individual carpets for boats, yachts and caravans according to your wishes and dimensions. For the production, we use your old carpets as a template or stencils that you have made. Our stencil film is particularly suitable for this. Please also note our information and further information.
Our sales and quality standards
We mainly deal in the area of boat equipment with floor coverings, textiles, synthetic leather, upholstery and insulation materials for versatile areas of application in boat, yacht and caravan expansion as well as camping. High quality standard and a large selection of different materials are the basis for the composition of our range. At the leading boat shows, the boot Düsseldorf and the Austrian Boat Show – BOOT TULLN  (Hall 6 / Stand 613) in Austria we naturally present to you as A. Kaehne boat outfitter our wide range as well as trade fair innovations in the field of textile boat accessories.
For many years, our customers in boat equipment have included processing companies, shipyards, dealers and private individuals all over the world.
About A. Kähne Bootsausstatter
In 1984 a retail outlet for boat equipment was founded in Berlin and in 1992 this was expanded to include textiles. Over time, the initially small textile program developed into a global wholesale and retail trade. In 2008, the mail order business was relocated to Sommerfeld, northwest of Berlin.
We look forward to being your reliable boat outfitter in the future.
---
Visit us in 2021 from January 23rd to 31st at boot Düsseldorf and in March 2021 at the Austrian Boat Show – BOOT TULLN in Austria.
---
A. Kähne Bootsausstatter – your partner for boat equipment and accessories for yachts, boats and caravans near Berlin.
[/vc_column_text][/vc_column_inner]
We are very happy to welcome you as a business customer and offer you our tried and tested products in the field of textile boat equipment at branch terms and conditions. We would be happy to make you an individual offer. We look forward to a good and long-term cooperation.
Do you have any questions about our offer or are you interested in samples for your customers?
We are there for you personally from Monday to Friday from 9 a.m. to 4 p.m.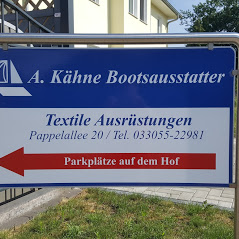 [/vc_row_inner][/vc_column][/vc_row]